Pep Guardiola says City's fans will have a crucial role to play in the Club's quest to win a first Champions League crown.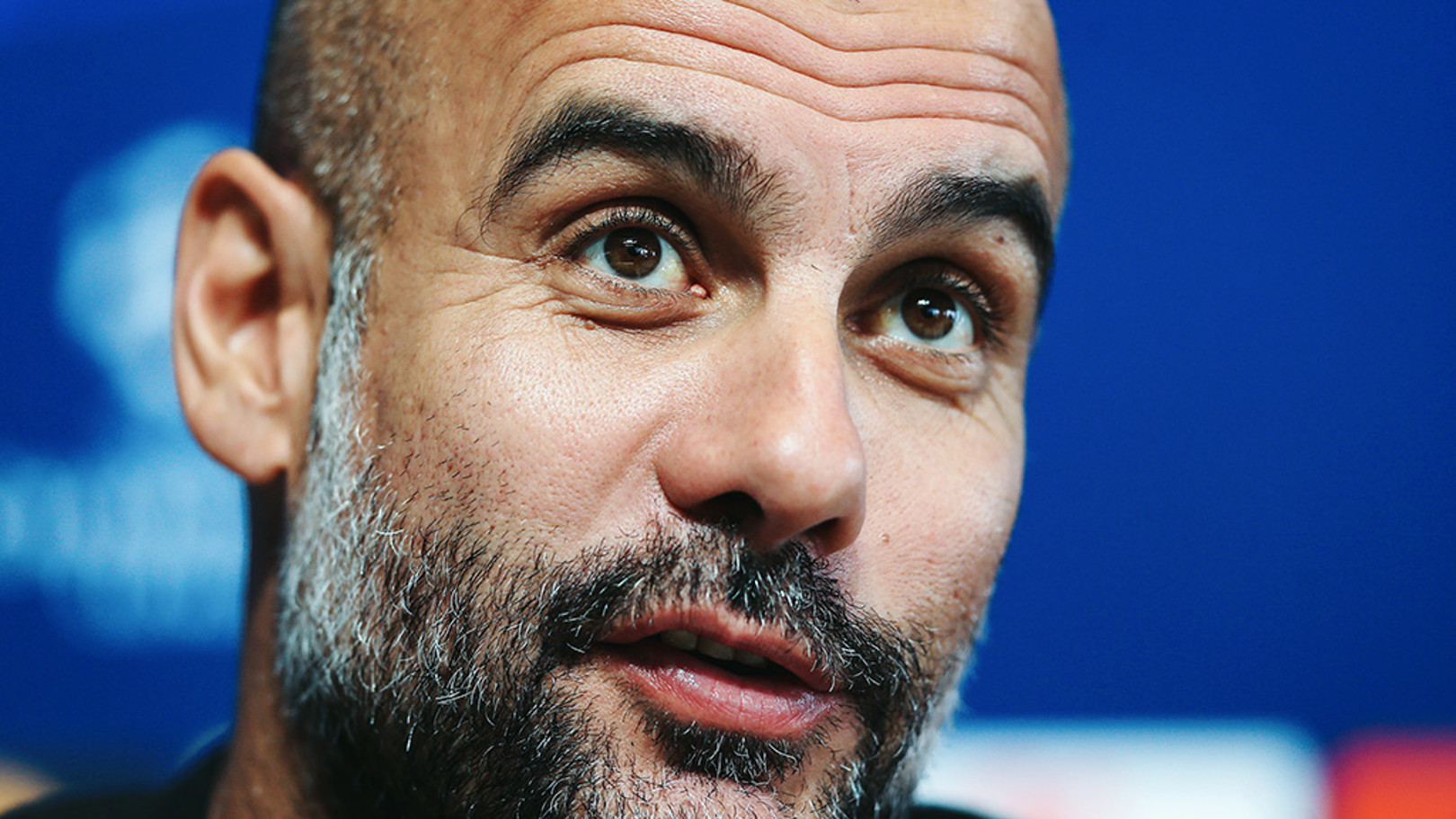 Speaking at his pre-match press conference ahead of Tuesday night's Group C home encounter with Dinamo Zagreb, the boss stressed how succeeding in Europe's most prestigious tournament would be a collective endeavour, drawing together the best efforts of coaches, players, support staff and supporters.
Guardiola also spoke of the important bond which links players and fans together as City look to build on the momentum of our opening 3-0 group win away to Shakhtar Donetsk.
And by way of shining example, the boss highlighted teenager Taylor Harwood-Bellis, who five days on from making his first team debut for the Club was in the away end at Goodison Park on Saturday to watch our 3-1 Premier League win at Everton at the weekend.
"This competition is an incredibly high level… anything can happen," the manager stressed.
"The only way is to say to the fans, come to the stadium and support us because these guys deserve it.
— Remsport (@RemsportNews) October 1, 2019
"Like David Silva, quickest to 200 Premier League wins. These guys are outrageous, they are top.
"They want to make a step forward, too. We need that desire, not just from the Chairman of the club, (but) the fans too.
"We need the fans as that (success in Europe) is what we are all working for. They have to live the competition like a dream."
That bond between pitch and the stands was encapsulated by the sight of Harwood-Bellis celebrating and singing with the rest of our away following at Everton last Saturday.
Harwood-Bellis is just the latest in a line of City players who have travelled to watch the team, with Vincent Kompany famously joining fans in the away end at Anfield a couple of seasons ago.
And Guardiola said it was proof positive of the connection that runs throughout the Club – and revealed it reminded him of his own teenage days at Barcelona.
"It's nice, I like it. It's good he and Phil (Foden) have the connection with the fans," the boss declared.
"I was a fan too when I was at Barcelona as a teenager. I went to watch the games.
"I wasn't in the crowd singing songs but in my period, we didn't sing songs!
"He (Harwood-Bellis) is a guy I think will be central defender for this club in the Premier League. The period is difficult to play for the first team and then play for the Academy. But Taylor can do it.
"Of course (it's important to have love for the club). Sometimes it's not easy. What I don't want to do is take one player into the first team, play three games and disappear.
"People have to respect the process. Sometimes tough moments for a young player are really good. We want him to stay 10 years here.
"Taylor and Eric (Garcia) will help us out. If we have a problem they will play. When a young player comes to the first team you can have doubts and then you see them and go 'wow we can trust them'."
Ahead of a Monday afternoon training session, the boss also confirmed that aside from long-term absentees Leroy Sane and Aymeric Laporte along with the sidelined John Stones, the remainder of the squad were fit.
And Guardiola was at pains to praise both the versatility and durability of Fernandinho who has stood in at centre half in the absence of Laporte and Stones with aplomb.
"He (Ferna) can play two games in a week if he's fit," Guardiola asserted. "It depends on regeneration after the games. When Stones is back we will have an alternative."