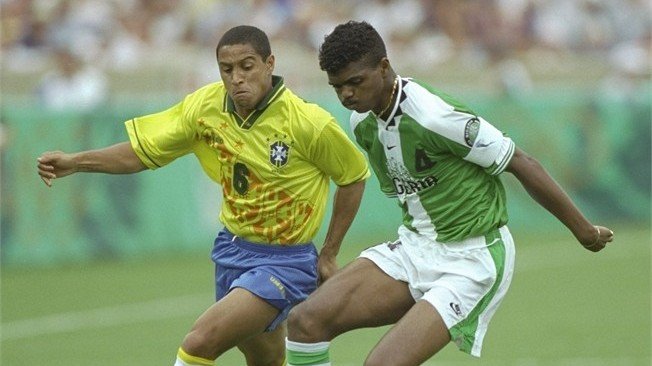 Super Eagles former player Kanu said the Brazil vs Nigeria match is more than a friendly
when asked what he thinks has improve from in the present super eagles squad since last friendly match against Ukraine
He said Everybody knows about the History of the super eagles right from Atlanta 96, we are three times African champions. So the fear is in any opponent that face the eagles
Speaking to Remsport, Super Eagles ambassador said Nigerians don't know friendly game so the Eagles should take the game serious like a world cup match.
We know the kind of of country we are representing a lot of Pressure and our know everybody loves football and they don't want to hear that Nigeria loses a game no matter the effort the boys put they dont want to loose thats how serious it is hear
He then advise the boys to put their all and be at the peak of their performance and they have to do well.
Brazil is one of the best team in the world and for the boys to be able to play with one of the best teams in the world will boost the level of their confidence.