Former Nigerian international and national team manager, Samson Siasia spoke today about his mother still being in kidnappers' den after two months o! Says his attempts at getting govt to be involved has been about one promise after the other.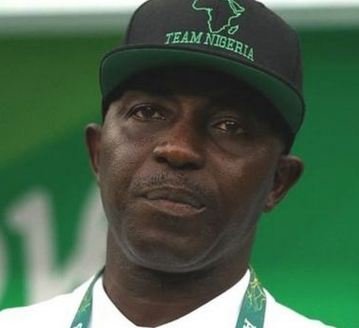 Listening to Samson Siasia share the story of his mother's kidnappers and how little or no help he is getting from the govt./authority makes my heart bleed.
I have given my all for this country. Nigeria don't care about anyone- Samson Siasia.
— Remsport (@Remsport5) September 24, 2019
Some Nigerians has used the available platform to reach out to the sport minster
@SundayDareSD

# Mr sport minister one of our heroes in person of Samson siasia who came to your office on the kidnapping of his mother but you shun him away and telling him you will get back to him since TWO WEEKS AGO. There is God oooo……is this how we treat our LEGENDS??

— Iam_Easykiel (@Iameasykiel) September 24, 2019
Read Also Lampard hails Tomori
Please sir make sure you always check on samson siasia on behalf of TopSport fans he need us more now.iyanu mashele soonest

@genakhena

— ROYALTY 🇳🇬🇪🇸🇵🇳🇺🇸💞💯 (@directordice) September 24, 2019
The Honourable minister of sports, please sir our legend Samson Siasia needs your help.
P l e a s e help him.

— Holibest (@Holibest2) September 24, 2019
Incase you miss this Golden Eaglet defeat Turkey
Mmmtchwee No be only Samson siasia and relationship statues.
Am in sifiaaa pains 😭😭😭
my 11 year old niece took my phone to play Candy crush, she ended up downloading a game that is more than 1GB! not only that ohooo …She Auto updated all apps on my phone.

— O.C.K Nwabunike(jnr) (@OC_Kenny) September 24, 2019
Whats take on this.